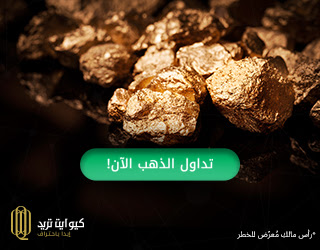 Click on image 👆 to visit Q8Trade
UNITED ARAB EMIRATES, KUWAIT,
BAHRAIN, OMAN, SAUDI ARABIA
CHECK OUT GCC's best fully regulated investment provider, armed with all security and privacy standards you require for safe trading
👉 70% success rate on trading platform
👉Trade most stable local stocks
👉Trade 24/7 on world renowned MT5 platform from any device
Whether you are a first time trader or with wide experience, signing up with a provider and platform that is transparent and ranks high on credibility is overcoming a major concern.
You know you may take a risk in the market sometime. However, risking your investment with an uncertain, instable provider is like you playing out the popular Arab proverb: Wealth comes like a turtle and goes away like a gazelle.
Here's where Q8Trade team step in. They are one of the fastest-growing professional trading platforms in the Middle East. They are your local gateway for trading in global markets.
Apart from the 3 major BENEFITS listed above, here are ADDITIONAL perks you get when you sign up with Q8Trade:
Personal Touch:
They are the most trusted Arabic trading platform service provider having four local offices. This means you get support both, online and offline.

Safety, Security First: Customer's privacy and the trading environment is their first priority. These are possible only when your provider values transparency in dealing with you. Q8Trade has made transparent dealing their habit.

Region-Specific Guidance:
They have an expert Islamic banking team that ensures you'll have an Islamic account conforming to every regulation, principles of Islamic finance. And one that is consistent with global markets.

Customer Satisfaction As Routine: Q8Trade and their dedicated staff are available to assist you during all working hours in the most professional manner. Their user-friendly trading platform for web, mobile and desktop completes your experience of trading in a peaceful, assured and risk-free environment.


If you are a Muslim trader also keen on Forex trading, be assured.
Q8Trade members say:

"

Because the Forex market is decentralized, its trading hours are available 24 hours a day, 5 days a week. Each trading day at midnight KSA (or 5 pm EST), trading platforms charge a fee for open positions, known as SWAP or Rollover interest.

This constitutes an infringement of Sharia provisions, as it is forbidden for Muslims to deal with riba-based benefits according to the noble Quran. This deters many Muslim traders from participating in Forex trading.

Consequently, Q8 Trade has established an Islamic trading service that excludes this interest-free completely, and does not compensate it in any other form or name in an attempt to circumvent the Sharia provisions.

With Q8 Trade Islamic trading accounts, you can avoid these infringements, and trade 100% interest-free on any of the account levels offered by Q8 Trade, without losing any benefits."

You can view the account levels -- Bronze, Silver, Gold, Platinum -- offered by Q8 Trade by clicking here.

Recognitions:

2018 Best Regional Forex Trading Platform, MENA Region - Global Brands Magazine

2018 Fastest Growing Forex Brand, MENA Region - International Business Magazine